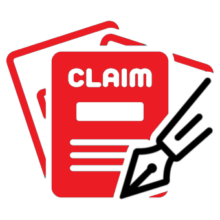 DO YOU NEED TO FILE A CLAIM?
Below are the claims phone numbers for our insurance companies. The fastest way to get start your claim is for you to report it to directly to your insurer. You can give them everything they need to assign an adjuster and get you back to normal.
If your company has a smartphone app, you might be able to file your claim there instead.
If you're not sure whether you should file a claim or not, you can always ask your agent for their advice.
| Carrier | Claims Number |
| --- | --- |
| ASI | (866) 274-5677 |
| Celina | (800) 588-7400 |
| Donegal | (800) 877-9006 |
| Encompass | (800) 588-7400 |
| Grange | (800) 445-3030 |
| Hanover | (800) 628-0250 |
| Kemper | (888) 253-7834 |
| Liberty Mutual | (800) 225-2467 |
| Met Life | (800) 638-5433 |
| Nat Gen | (800) 325-1088 |
| Nationwide | (800) 282-1446 |
| Ohio Fair Plan | (800) 282-1772 |
| Progressive | (800) 776-4737 |
| Safeco | (800) 332-3226 |
| State Auto | (800) 444-9950 (8am-7pm) |
| Travelers | (800) 252-4633 |
| Utica | (800) 216-1420 |
| Wayne Mutual | (800) 222-3873 ext 2 |