One immediate difference is that you'll close more of the quotes that you're already running.
How would you like to get more customers from the same work you're doing right now?
How much more premium would you write each month or year?
You can get an idea using this premium calculator:
Some agents aren't quoting enough households for additional carriers to make a difference. This is the number one cause of agent failure. If that's your situation, we're probably not a good fit for you.
But if you are getting in front of people, and these numbers get your attention, let's talk. Soon.
Agents who have plenty of prospects – but not enough carriers to close them – can make the most of the Firefly opportunity.
As a Firefly Agent, You'll Be Able to:
Get appointed and start writing policies in 30-45 days
Run your own quotes
Work directly with underwriters
Bind coverage
Service your own policies
Use carrier service-centers, if you want
Use the EZLynx rating AND management system
Manage all of your carrier passwords with Lastpass Enterprise
HOW WE CAN HELP
With us you can sell:
Home Insurance
Dwelling & Renters Insurance
Standard and Non-standard Auto Insurance
Business / Commercial Insurance
Life Insurance
Boat Insurance
Motorcycle Insurance
HOW WE CAN HELP
Note: Health insurance carriers don't have production requirements, which means there would be no reason for you to write it through Firefly. If you want to sell health, you should do it on your own, directly with the carriers. We can point you in the right direction.
---
Avoid failure and enjoy success with Firefly
If you're like most of our agents, you've had a moment of clarity where you realized something has to change. Maybe a neighbor or close friend left your agency because your rates were too high. Or maybe you realized that your revenue is flat (or decreasing) and you haven't been able to turn it around.
If you had all of our carriers and the freedom to put your customers where they fit, a higher closing ratio, PLUS all of the things listed above, you'd probably be happier, and more optimistic – even confident – about your future.
You'd spend more time selling and growing, rather than trying to save existing customers all the time. Work would be fun again, and you'd have peace of mind about your business.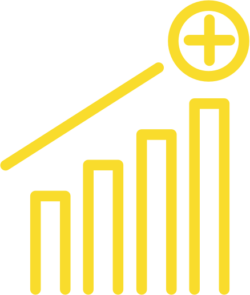 Top